Hobbico distributes its products through several channels. Tower Hobbies, the world's largest mail order/internet hobby retailer, sells direct to consumers.
Great Planes Model Distributors sells to over 3,000 independent hobby stores in the U.S. and to 75 countries around the world.
United Model, Revell and Estes distribute entry level products to a growing number of large chain store accounts. Revell, Estes and United Model's customers include "big box retailers" such as Wal-Mart, Target and Toys R Us; craft stores such as Michael's and Hobby Lobby; Educational Channel Distributors selling to schools; as well as a variety of other drugstore chains, specialty toy stores, catalog companies and regional chain stores coast to coast.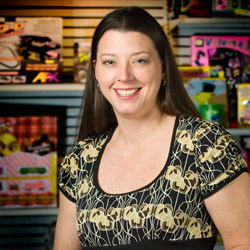 100% Employee Owned
In 2005, Hobbico became 100% employee-owned through an Employee Stock Ownership Plan (ESOP). Our 650+ employee-owners strive for excellence in products, service and support for every customer. Each staff member shares in the benefit of the success of our company so they have a long-term dedication to satisfying our customers, building long-lasting customer relationships and contributing to the success of our company. Teams of employees work together in order to achieve the company's goals which lead to rewards for every employee.
A Commitment to Our Employees
Through the benefit of ownership, Hobbico offers our employees rewards and motivation to deliver the very best to our company and to our customers. Their own personal success is tied to the long-term success of the company and their own personal efforts and contribution.
A Commitment to Excellence
We are proud to be the hobby industry leader and we're absolutely dedicated to provide customers with excellent products, exceptional service and outstanding value. Hobbico's dedicated staff continues to set high goals and achieve excellence in everything we do.